History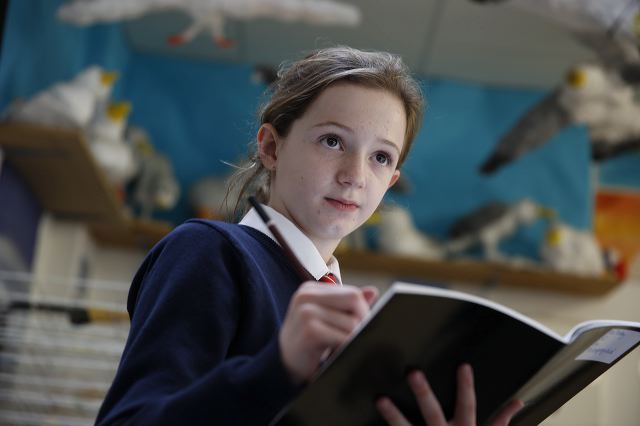 History is an essential part of the balanced, broad and relevant curriculum. It stimulates pupils' curiosity about the way of life of people living in the past, in the local area, in Britain and in the wider world. By engaging with the past pupils develop their understanding of the characteristic features and diversity of British society and of the range of societies, political structures, cultures and beliefs that influenced the actions of people in the past. Pupils develop their individual and collective sense of identity and learn to appreciate the diversity of human experience, by understanding and valuing their own and others' inheritance. The acquisition of an historical perspective is a valuable asset to understanding the present. Historical understanding informs our questions, judgements and decisions about contemporary human actions and events and future possibilities.
Skills of historical enquiry and communication are essential components in developing an appreciation of the nature of evidence. Pupils develop their ability to use the distinctive, disciplined, problem solving methods of historians through a range of critical enquiry, thinking and communication skills. History emphasises the value of rational explanation and is a vital element in assisting the development of enquiring and disciplined minds in young people. Moreover, History stimulates and arouses interest in the past in its own right and as a source of curiosity and imaginative involvement.
History can support understanding in other curriculum areas by providing a context and perspective for study and by providing specialist skills to allow this to take place.
Aims of the History department
1. To interest and motivate pupils by means of:
starting lessons using the experience of the pupil;
interesting and relevant content;
varied teaching methods and materials;
teacher enthusiasm.
2. To promote knowledge and understanding of what happened in the past
3. To teach a range of historical concepts and skills:
cause, consequence and motivation
continuity, change and development over time
empathy with the values, feelings and perspective of people in the past
awareness of the role of the individual in history.
field work and on-site investigation, in its historical context.
understanding of how to conduct history research.
use of supportive evidence and confirming its validity.
4. To enable pupils, within their potential, to become historians - to gain experience of historical enquiry, narrative, analysis, questioning, opinion-forming, problem-solving and presentation of their findings.
5. To demonstrate the importance and continued relevance of the past to the events, values and beliefs of today - in particular, to use the past as an example, so as to recommend to the pupils such personal qualities as honesty and concern for others, forethought and self-discipline, tolerance and open-mindedness;
Programme of Study
Year 5

Topic 1 - The Tudors: Monarchy, Life and Exploration

Topic 2 - The Mayans Civilization

Year 6

Topic 1 - The Victorians (Visit to Blists Hill)

Topic 2 - The Ancient Egyptians

Year 7

Topic 1 - The Rise and Fall of the Roman Empire

Topic 2 - Medieval Realms 1066 – 1485 – Monarchy, Peasants' Revolt, Black Death, Religious Changes

Topic 3 - English Civil War

Year 8

Topic 1 - The Plains Indians of North America

Topic 2 - The causes and defining moments of WWII

Topic 3 - The Suffragettes

Topic 4 - The Industrial Revolution